About Us
Mark Eudaley Engineers is a consulting structural engineering firm established originally by Mark Eudaley as Eudaley Engineering in 1962. The name was later changed to Eudaley-McMinimy Engineering in 1969, and finally to Mark Eudaley Engineers (MEEI) in 1984. Over the course of the last 50 years, Mark Eudaley has developed a reputation for outstanding professional engineering service founded on providing prompt, dependable, personal service to his clients. This is a quality he has handed down to his engineering staff.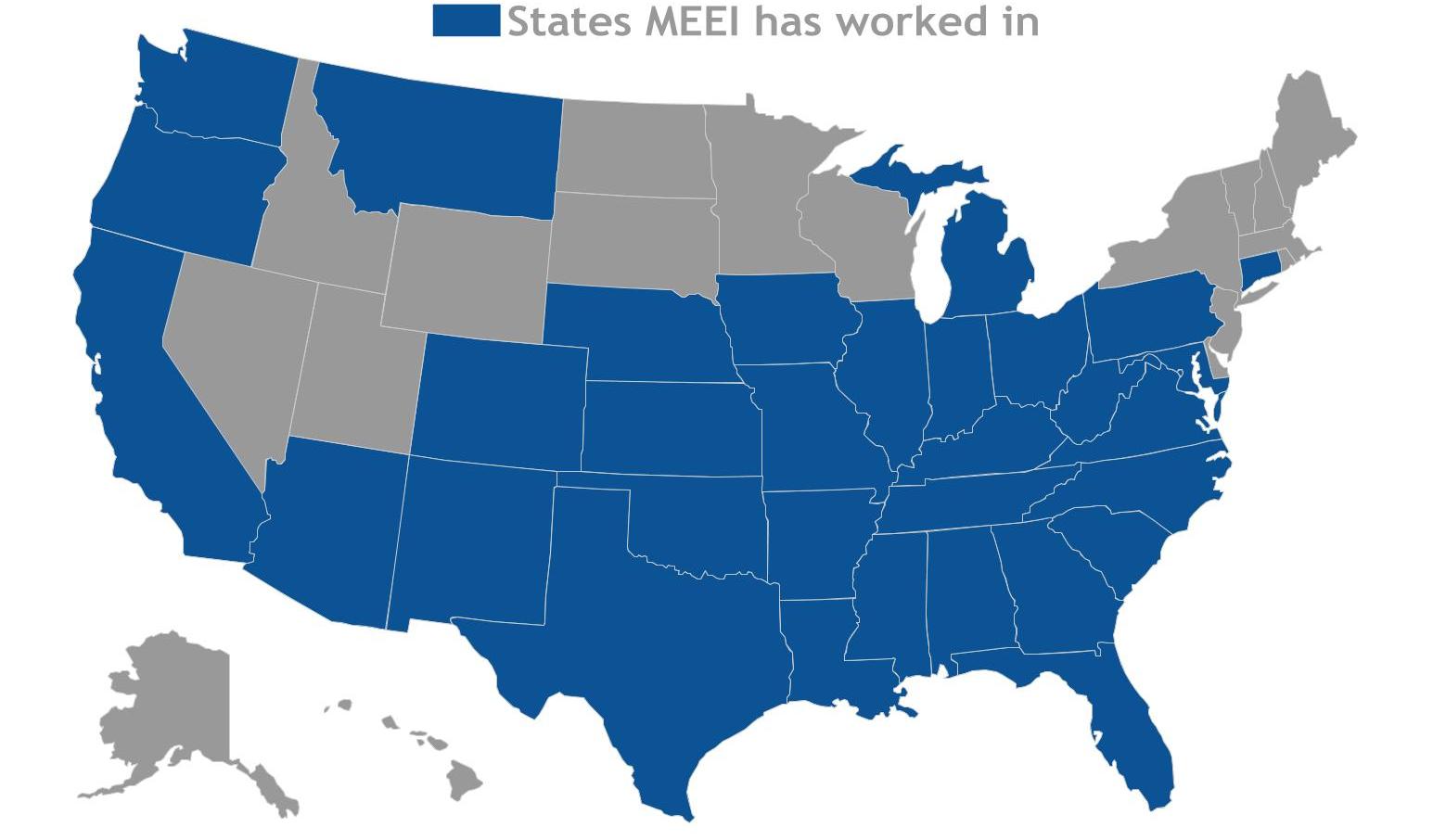 Our firm has expertise in preparing construction plans, specifications, and cost estimates, performing field assessments, and making recommendations for upgrading and/or restoring the structural integrity of existing structures. MEEI offers services that include design of new or existing buildings, pedestrian walkways, retaining walls, and structural retrofit. Our present staff consisting of 3 structural engineers, an office manager and a CAD operator allows us to cater directly to the needs of each individual client. Your project will never get lost in the shuffle at MEEI. MEEI is experienced in all types of building structures, including high rises, arenas and auditoriums, warehouses, churches, schools, military use buildings, municipal buildings, and large corporate campuses. Also included in MEEI's list of projects are many structural retrofits of historical buildings. MEEI has successfully completed nearly three thousand projects in thirty-two states. Our engineers have a combined experience spanning over 100 years.
Mark Eudaley Engineers utilizes a variety of computer hardware and software packages to assist in the preparation of construction documents. MEEI has also developed in-house CAD standards to ensure that all drawings prepared are consistent, and in compliance with industry standards. Other in-house developed computer programs assist the engineers in their design and analysis.
Copyright © 2018, Mark Eudaley Engineers, Inc.
Designed by Fallon Brooks